Pay Digs - Texas Arrowheads - Indian Arrowhead Artifacts & Paleontology
Something for all Tx Diggers - Message Boards - Links - Classifieds
Austin / Cedar Park / Round Rock & Surrounding TX
Michelle@AustinDiggers.Com
I WANT TO WELCOME YOU ALL TO DIGFEST 2009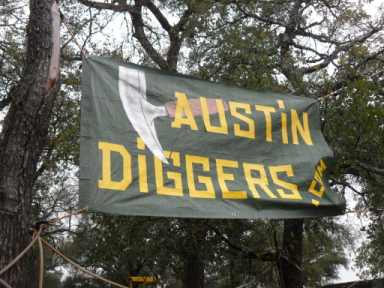 THIS YEARS DIG WENT OFF WITHOUT A HITCH ! WELL... OTHER THAN THE AFTERNOON DRIZZLE!
I JUST WANT TO PERSONALLY THANK EACH AND EVERYONE ONE OF THE AUSTINDIGGERS THAT CAME TO THE DIGFEST AND HOPE THAT YOU ALL HAD A GOOD TIME AND MET SOME NEW PEOPLE AND MAYBE EVEN LEARNED SOME TRICKS OF THE TRADE FROM SOME OF THE DIGGERS!
TO ALL THE ADVERTISERS AND BUSINESSES AND INDIVIDUALS THAT DONATED THERE ITEMS AND TIME TO THE CAUSE, I ADORE YOU ALL! WITHOUT YOU ALL WE COULD NOT MAKE THIS HAPPEN! ITS BEEN A LONG TIME COMING AND I HOPE IT WAS WORTH THE TRIP
FOR EVERYONE AND FOR THOSE WHO DROVE LONG DISTANCES TO BE WITH US ALL.. I THANK EACH AND
EVERY ONE OF YOU FOR JOINING US THIS YEAR! I HAD A BLAST!!!
JUST PUTTING UP THE PICTURES - WILL GET HAL TO HELP ME PUT THE
NAMES TO THE PICTURES AND THE STORIES LATER WHEN I FEEL BETTER!
TO THE PERSON THAT SENT THAT CHOCOLATE GIFT BASKET, THANK YOU SO MUCH!!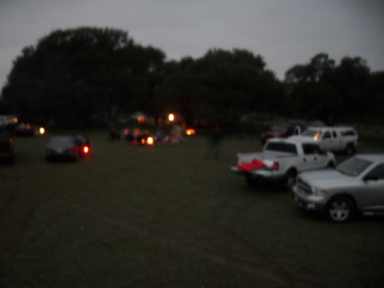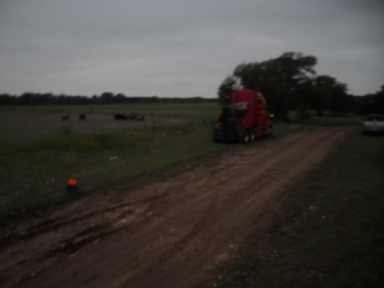 QUITE A FEW CAMPERS THIS YEAR! SHOULD HAVE TOOK MORE PICTURES!